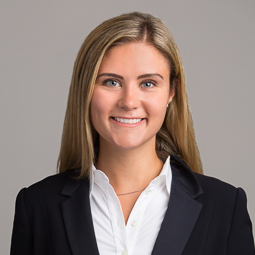 Sarah Caplice, BA
Associate
scc@westcourtcapital.com
Sarah Caplice, BA
Sarah assist's Westcourt Capital Corporation's Director, Private Markets Research & Analytics, with screening, evaluation, due diligence, and on-going monitoring of Westcourt's private markets investment products.
While completing her academic studies, during summer internships, Sarah was an investment analyst at Pandion Investments Ltd., a private family investment company. At Pandion, Sarah worked closely with management and contributed to the firm's investment strategy by assisting in identifying future opportunities and target markets. She also assisted in monitoring a variety of asset classes and in evaluating and screening potential investment products. Sarah was also a summer intern analyst at BMO Capital Markets in the Global Fixed Income, Currencies & Commodities group, where she quoted foreign exchange pricing to the bank's branches and direct-dealing clients.
Sarah graduated in 2017 from Dartmouth College, New Hampshire, with a Bachelor of Arts degree majoring in Government. While attending Dartmouth, Sarah was a member of the Women's Varsity Rowing team and a volunteer at Mount Lebanon School.