Asset Management & Client Services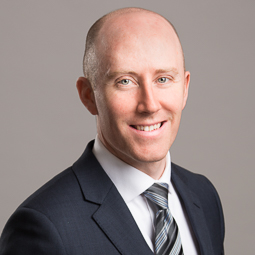 Luke McAlister, CFA
Director
lsm@westcourtcapital.com
Luke McAlister, CFA
As a Director, Asset Management & Client Services, and as a registered Portfolio Manager (Advising Representative), Luke's core responsibility at Westcourt Capital Corporation is to build, monitor and re-balance diversified, alternative portfolios that will achieve the specific goals of each of Westcourt's clients. In addition to this, Luke spends a significant amount of time advising third party institutions that wish to allocate a portion of their clients' portfolios to alternative investments by utilizing products that Westcourt has already performed significant due diligence on and is recommending to its clients.
Luke began his investment career in 2007 with CIBC, where he developed extensive capital markets trading experience. During his time with CIBC, he traded equities, fixed income, foreign exchange and options on behalf of clients. Eventually, his passion and experience led to a business development role whereby he proactively helped grow CIBC's capital market's business by attracting $198 million in new assets.
In 2012, Luke joined UBS Wealth Management, in Toronto, collectively supporting a team of four Client Advisors with over $1 billion in assets under management. During his tenure at UBS, Luke gained valuable experience in portfolio construction and administration. He also strengthened his structured product knowledge and successfully helped launch over $50 million in new issuances.
Luke holds a Bachelor in Management and Organizational Studies, Finance degree from the University of Western Ontario and is a Chartered Financial Analyst (CFA) charterholder. He is registered as a Portfolio Manager (Advising Representative) in Ontario, Quebec, Alberta and British Columbia, and has also completed both his Derivatives Fundamentals Course (DFC) and Options Licensing Course (OLC).