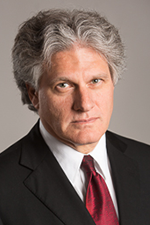 Lawrence P. Haber
Lawrence P. Haber
Lawrence (Lorie) Haber has had a diverse career in the capital markets-- as a senior executive, as a lawyer, as a corporate board member and adviser, and as a corporate CEO. Currently, he is the Executive Chair of the Board of Diversified Royalty Corp. (a TSX listed public company in the multi-royalty space, where he was also CEO for two years) and he is also acting as Special Adviser to Ontario Securities Commission staff regarding a number of projects and policy initiatives.
Mr. Haber spent ten years as a senior executive in the financial industry, with National Bank Financial and DundeeWealth. Prior to that, Mr. Haber practiced corporate and securities law with the Toronto law firm of Fogler, Rubinoff for fifteen years, where he was a partner. Mr. Haber has served as a director or advisory board member of several public, private and not for profit companies and was recently a member of the Board of Directors of the Investor Education Fund (a not for profit corporation with a mandate to develop and deliver financial education). Mr. Haber also teaches a course on Corporate Transactions in the Osgoode Hall Law School Professional LL.M. program.
Mr. Haber is a past member of the Securities Advisory Committee to the Ontario Securities Commission. In recent years, Mr. Haber was a director of InvestInKids (a non-profit charitable organization), and was a member of the Working Group on Financial Literacy (which provided the Government of Ontario and the Ontario Curriculum Council with its report and recommendations regarding financial literacy education for the Ontario Public School System).
Mr. Haber holds a B.A. (Hons) in Political Science from the University of Toronto, and an LL.B from Osgoode Hall Law School of York University.