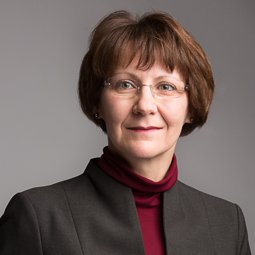 Karen Luprypa, CFA
Chief Risk Officer
kll@westcourtcapital.com
Karen Luprypa, CFA
In her role as Chief Risk Officer and Chief Compliance Officer of Westcourt Capital Corporation, Karen is responsible for oversight and coaching of all staff in the analytics, operations, reporting and compliance elements of the Corporation, and for the creation and implementation of policies and procedures to guide those employees in their functions.
Karen brings over 25 years of investment management experience to her role. She began her career with Royal Bank of Canada where she traded currency options and consulted to multinational clients on currency risk management. While completing her Chartered Financial Analyst designation she was responsible for the investment policy and risk management of $4 billion in RBC's defined benefit pension assets.
She has held senior roles in business and product development of investment analytical tools and has conducted extensive due diligence worldwide on funds and managers across both traditional and alternative investment strategies. In 2004, she became the Vice President, Finance at one of Canada's leading private equity firms. Prior to joining Westcourt, she spent many years as the Senior Investment Officer for an ultra high net worth Canadian Family Office, designing strategies and policies and conducting due diligence and analysis on global investment products and managers.
Karen holds an Honors Bachelor of Commerce degree from the University of Manitoba and is a Chartered Financial Analyst (CFA) charterholder.