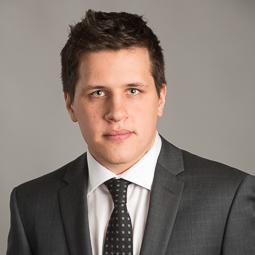 Joel Ferkul, BCom (Hons)
Associate
jaf@westcourtcapital.com
Joel Ferkul, BCom (Hons)
Joel is instrumental in the development and ongoing maintenance of Westcourt Capital Corporation's database, as well as in automating business processes to streamline Westcourt's Client and fund reporting procedures.
Studying at Ryerson University in the Co-Op Program, Joel has gained work term experience as a Network Administrator with a software company, allowing him to strengthen his knowledge of various systems and technologies including SQL, HTML, Sage ERP and SharePoint. As part of the system implementation team, much of Joel's time was spent documenting and testing systems to ensure alignment with project requirements. Joel has also gained knowledge building and modifying database schemas and was previously responsible for creating and managing a transactional database and for using generalized SQL queries to mine data for analysis and ad hoc documentation.
Joel graduated from Ryerson University with an Honours Bachelor of Commerce specializing in Business Technology Management.