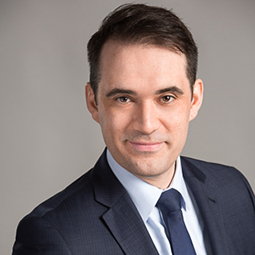 Jeffrey P. Watson, CFA, MFin
Director
jpw@westcourtcapital.com
Jeffrey P. Watson, CFA, MFin
As Director, Research & Analytics, Jeffrey leads screening, evaluation, due diligence and ongoing coverage of Westcourt's recommended private market investment products.
Prior to Westcourt Capital, Jeffrey was the Director of Corporate Development at Monteco Ltd., a strategic capital firm focused on the infrastructure and software sectors. At Monteco, he led all corporate development initiatives across the group including transaction origination and execution, strategic planning, and all corporate finance activities. In support of the portfolio of companies, he provided macro and micro analytical intelligence in the areas of market development, risk management, and forecasting. Jeffrey was a member of the Monteco Ltd. Advisory Board as well as a member of the Board of Directors at Alfacon Solutions Ltd.
Jeffrey began his career at Loewen & Partners Inc., an investment banking and principal investing firm where he led due diligence efforts in EMD transactions and investment projects. Jeffrey was responsible for developing proprietary transaction materials including dynamic financial models and investment research.
Jeffrey holds a Bachelor of Arts degree from McGill University, a Master of Finance degree from Queen's School of Business, and is a CFA charterholder. While at Queen's, Jeffrey was a Portfolio Manager and Head of Macroeconomic Analysis at the Queen's University Alternative Assets Fund.