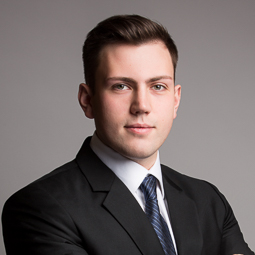 David Monus, BA
Associate
djm@westcourtcapital.com
David Monus, BA
David supports both Westcourt Capital Corporation's Operations and Research & Analytics teams in the preparation of client performance reporting and in the on-going maintenance and review of Westcourt's financial models and research reports.
During the course of his academic studies, David participated in several economic and investment clubs, where he researched and analyzed potential investments. As a member of the University of Western Ontario's Economics Students' Association, David authored several articles to promote economic awareness through the association's publication, The Economic Outlook, ranging from alternative investing to shadow banking.
David graduated from Huron University College at the University of Western Ontario with a Bachelor of Arts degree with a double major in Economics and History, in 2013. He has completed the Canadian Securities Course (CSC) and CFA Level I.
David is an active member the Project Sunshine Canada YPC, a diverse group of young professionals dedicated to raising awareness and funds for Project Sunshine Canada. Founded in 2011, YPC's member volunteers bring recreational, educational, and social programs to children facing medical challenges and their families.