Asset Management & Client Services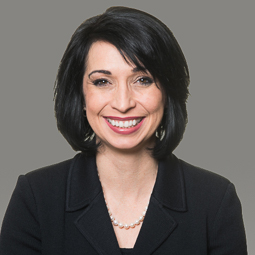 Carolyn Cole, BBA
Head, Strategic Initiatives
cjc@westcourtcapital.com
Carolyn Cole, BBA
As Head, Strategic Initiatives, Carolyn brings her international network of high-net-worth families and service professionals together to create meaningful relationships and exclusive alliances that benefit all parties.
Carolyn works with accounting and legal firms to develop relevant strategies and tactical partnerships that are both client centric and absent of product bias. She is responsible for innovating in an industry that rarely modernises by dismantling the status quo, and constructing offerings that truly resonate with affluent Canadians.
After fifteen years in the traditional banking sector, directly focused on high net worth families, Carolyn recognises that wealthy Canadians are no longer adequately served by the traditional offerings provided at many financial institutions. At Westcourt Capital Carolyn is driven to expand services and investment structures to ensure Westcourt maintains it leading edge in the wealth management sector.
Carolyn has worked closely with some of the most successful business owners in the country on nearly every aspect of their financial life, giving her access to countless points-of-view on what prosperous Canadians are seeking in terms of their holistic wealth management. Her clear understanding of enterprise operations, corporate finance, investments, personal wealth strategies, estate planning, philanthropy, as well as cross border concerns, place her in a unique position to lead transformation in the wealth industry.
Carolyn began her studies in marketing in 1993 at Northern Alberta Institute of Technology and subsequently completed her Bachelor of Business Administration with distinction at the University of British Columbia. She attained her Canadian Securities Course, Professional Financial Planning Course, and Certified Financial Planner certification while working in the investment industry. Career experience took her to three of Canada's major financial institutions prior to joining Westcourt Capital.